Jamie Dornan & Dakota Johnson will be the lead characters of the upcoming 'Fifty Shades of Grey' movie. They posed for the cover of Entertainment Weekly as their charterers Christian Grey and Anastasia Steele.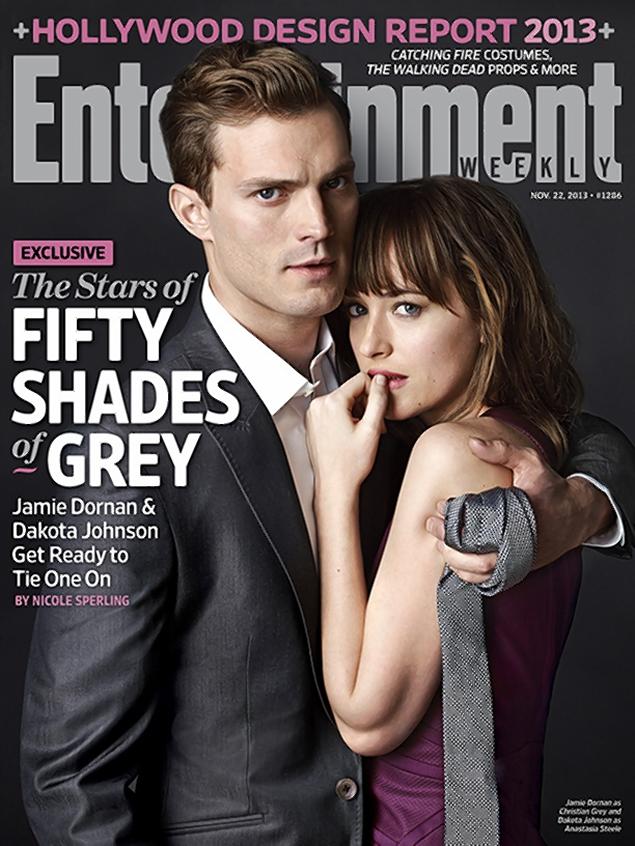 The "Fifty Shades of Grey" film has endured several casting bumps along the road in its inception, but it appears things are finally coming together for the screen adaptation of E.L. James' popular erotic trilogy.
Actress Dakota Johnson, 24, prepared for her not-so-innocent role by working out to "look good naked."
"Obviously, I want to look good naked," she told EW. "I totally understand now why people exercise, because it kind of f-ing feels awesome."
Johnson, the daughter of actors Melanie Griffith and Don Johnson, recently dyed her blond locks a much darker brunette hue to get into character.
Production on "Fifty Shades of Grey" is apparently moving forward without any more hitches. The cast begins filming in Vancouver on Dec.  2, according to EW. However, the initial August 2014 release date on the Sam Taylor-Johnson flick has been pushed back to Valentine's Day weekend, Feb. 13, 2015.