Charlie Sheen tried to fire Selma Blair from 'Angry Management' and refused to work with her after he found that Selma Blair had been complaining that she is facing difficulty working with Charlie Sheen.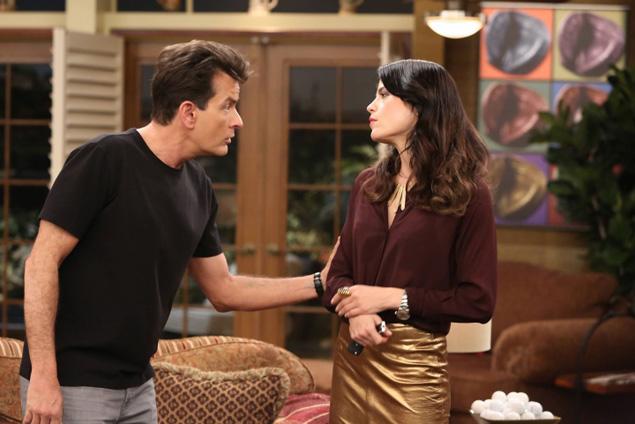 According to TMZ, this the just one of the latest high-profile spat that Charlie Sheen is having.
Blair, the sexy 40-year-old star who's appeared in 33 episodes opposite Sheen, started the brouhaha when she complained to show management that Hollywood bad boy Sheen is "a menace to work with,"
But when Sheen learned of the complaint he threw his own tantrum, demanding Blair be fired — and warning the show's execs that he refuses to shoot if Blair showed up on set Monday.
The 47-year-old's latest blowup is reminiscent of his departure from the hit "Two and a Half Men." Sheen left the show in 2011 after creative differences — to put it lightly — between him and show creator Chuck Lorre. Sheen earned the title role in his latest show on FX after a brief break from TV, which saw him give spectacular and bizarre profanity-laden interviews and hit the road for a one-man comedy tour.
It's unclear how serious his latest call for Blair's job is, but TMZ reports he has asked FX executives to support his decision. And, in the latest twist, Sheen apparently has tried to recruit Mila Kunis for 10 "Anger Management" episodes that would pay Kunis $1 million per show.
The TV network reportedly hopes calmer heads will prevail and that the show will continue with Blair and Sheen sharing the screen.