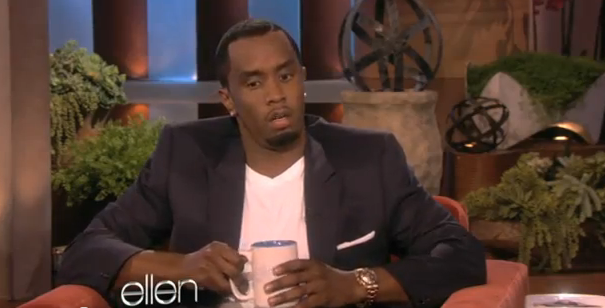 Diddy's brave confession during the Ellen DeGeneres talk show has really stunned us. Diddy's brave confession without any concern for ridicule has seen appreciation among his fans.
Diddy confessed on the Ellen Degeneres' show that he was a bed wetter when he was young.
Diddy was quite comfortable during the show and seems to have had some fun conversation. Diddy also confirmed that he grew up drinking nothing but Kool Aid.
However, his confession did not end there; he went on to explain that all the sugar in Kool-Aid drinks used to make him regularly wet the bed.
The rap star said, "One thing I want to say is, I grew up as a Kool-Aid kid. I never drank water. I used to pour a half a pound of sugar into the Kool-Aid. Besides it having me bouncing off the walls, I used to be a bed wetter … I guess I'm confessing that I used to be a bed wetter."
He added that overcoming his bed wetting issues also helped make him the man he is today: "So I went on this quest to stop wetting the bed, and the first day I had a sleepover and I didn't wet the bed, it was, like, one of the greatest days of my life. It gave me the swagger that I have today because I stopped wetting the bed."
However, that fact has not taken away from his brave confession for many of his fans.
"Wow Diddy just admitted to wetting the bed. I'm sure a lot of kids will take comfort in his confession," said one Facebook user, Jpegger.
Here is the video of Diddy's brave confession to Ellen that he used to be a bed wetter:

What do you think about Diddy's Confession?