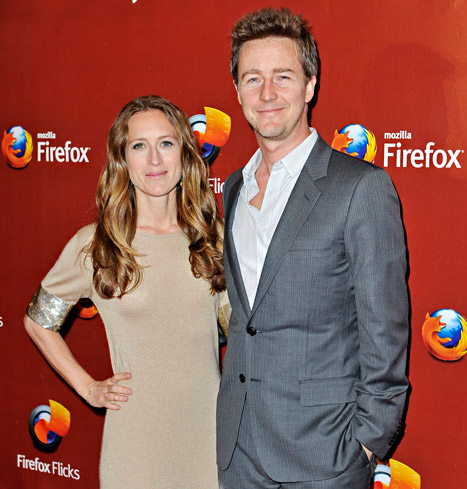 Edward Norton is a dad! Edward Norton and his fiancee Shauna Robertson welcomed a baby boy in March as confirmed by our sources.
The US Weekly has also confirmed the same.
Edward Norton and Shauna Robertson got engaged in 2011 and they somehow manged to keep their pregnancy under the warps for so long till the baby is born. They are yet to officially come out with the good news.
Although there are few details about the baby's birth, an insider says the pair is "thrilled and excited for parenthood."
"Ed is really excited for fatherhood," a source said. "He helped pick out a stroller for the baby!"
Congrats to the happy couple!