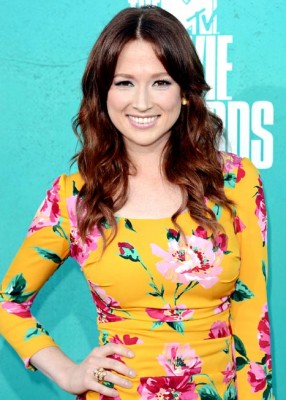 "The Office" star Ellie Kemper married her longtime boyfriend Michael Koman in New York on Saturday.
Kemper, of course, is well-acquainted with fictional weddings, having also been part of the hit movie Bridesmaids.
She confirmed and discussed her engagement last December during an appearance on "Conan."
Koman is a writer who spent many years with Conan O'Brien.
Congrats to the couple!