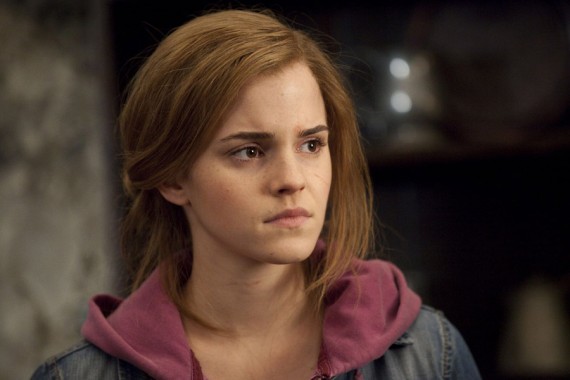 Emma Watson has been offered a role in Darren Aronofsky's Noah. Now it is up to Emma Watson to decide, to do or not to do.
The offers have been made, now it's time to see if a pair of actors will hop on the boat ride of a lifetime. That's the case with actors Ray Winstone and Emma Watson, who are up for roles in Darren Aronofsky's Biblical epic Noah. If they do decide to board the project, the thespians will join star Russell Crowe, who plays Noah, and Logan Lerman and Douglas Booth, who have signed on as his sons Ham and Shem.
According to Deadline, Watson has been offered the role of Ila, a woman who finds herself in a budding relationship with Shem. Meanwhile, another Deadline post informs us that Winstone will play in direct opposition to Noah. While he has a big enough personality to pull it off, it's apparent that the imposing actor will not portray flood waters.
The site also points out that the role of Noah's wife has yet to be cast, but that Jennifer Connelly is rumored to be at the top of the list. The Paramount/New Regency co-financed film is set to appear in theaters March 28, 2013.