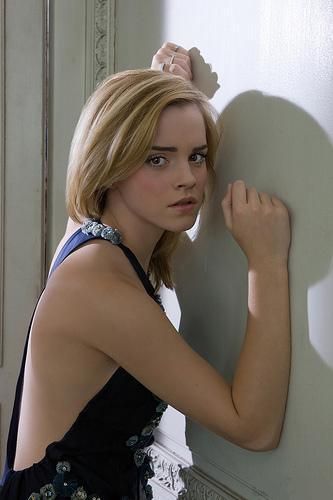 Emma Watson made her very first appearance on "The Ellen DeGeneres Show". Guess what? She talked about the difference between dating American and British men.
The Perks of Being a Wallflower actress, who's dating fellow Brit Will Adamowicz, reveals, "English guys… dress really well and they are very well mannered. But they are also very restrained."
"Usually in the whole courting situation, I'm used to being first of all, ignored for the first two months of the ritual. And then maybe they'll acknowledge my presence," Watson explains.
She goes on to add, "Then I arrive in America, and I remember a few nights into Brown [University], this guy just being like, 'I like you. You're great. Let's go on a date. Let's do it.' I'm like, 'I'm sorry, what just happened?'"
"They're very like open and very straight-forward, but they wear flip-flops and I don't know if I like that," admits Watson.
Watch the Emma Watson say about dating: