Whats with female celebrities and short hair? Evan Rachel Wood has gone short. Looks like the summer heat is really making her do things. But this one really seems to suit her. Its makes her look awesome.
She debut her new hair cut at the premiere of True Blood season 4.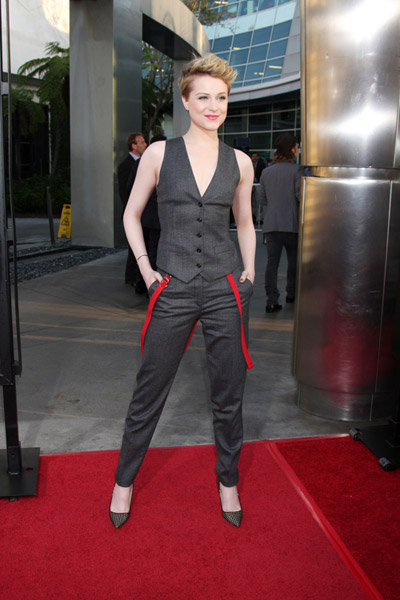 She also wore an ensemble of a slate grey vest and pants, a play on business attire that showed its playful side – the back of the vest had leopard print, and she had red suspenders hanging loosely at her hips. The outfit was complete with classy grey heels.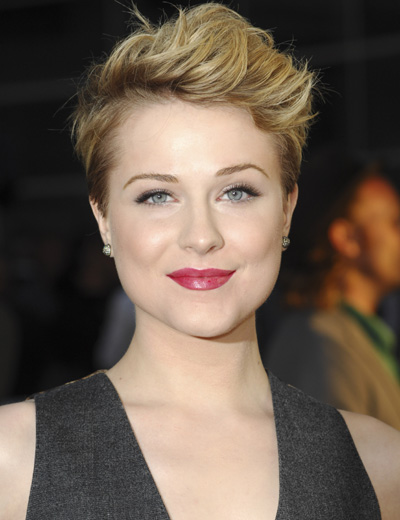 Wow! Looking good, eh ? What do think about this new awesome style ?