Fifty Shades of Grey the erotic drama movie featuring Jamie Dornan and Dakota Johnson in lead roles will be hitting the theaters on Valentine's Day 2015. They have now released their first poster.
The poster shows Christian Grey, played by Jamie Dornan, looking out at a Seattle view, with the text reading "Mr. Grey will see you now."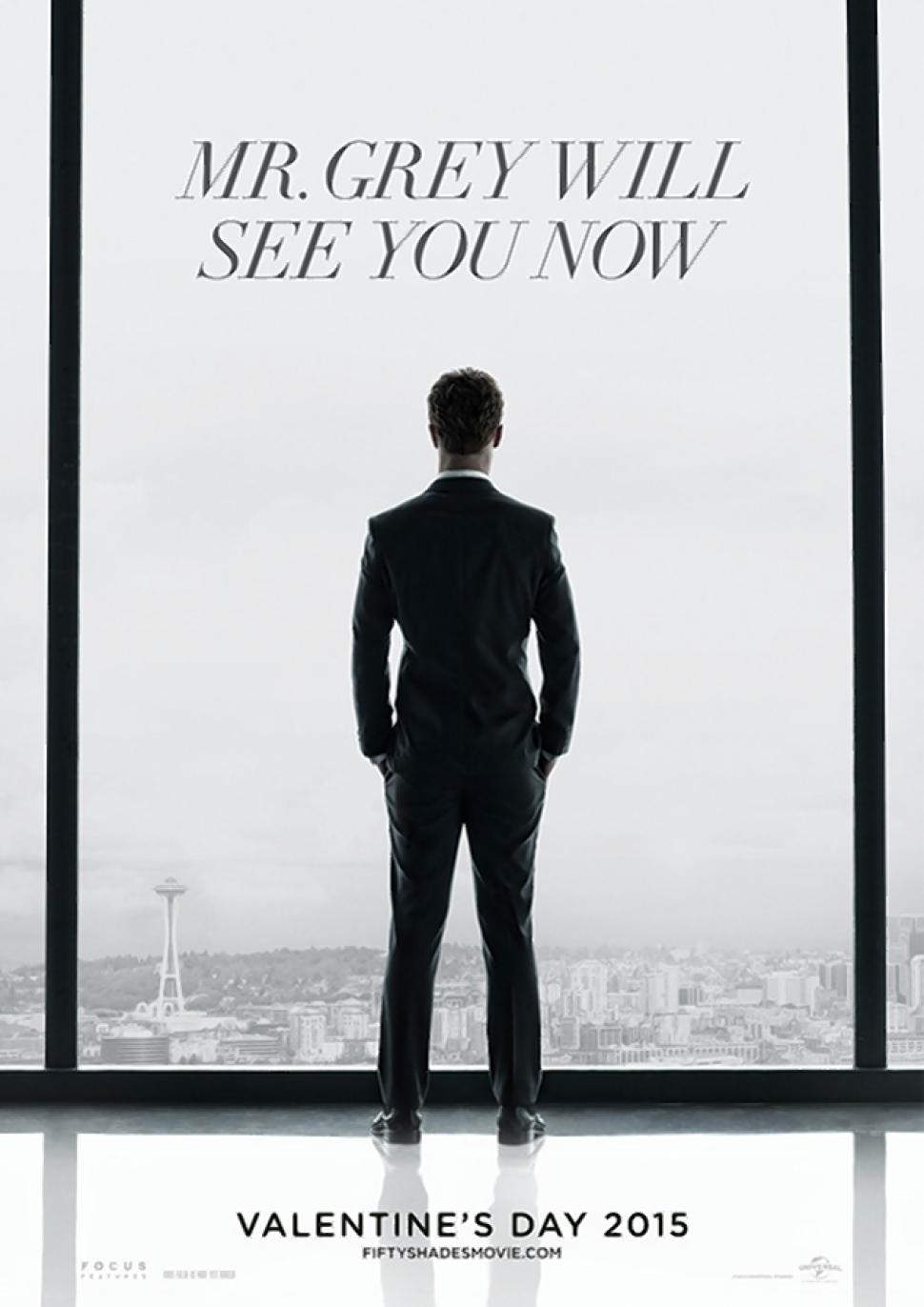 This movie is based on the novel by EL James. The character Christian Grey is played by Jamie Dornan and Dakota Johnson plays Anastasia Steele.
The film also features Eloise Mumford as Anastasia's best friend, Kate Kavanagh; Victor Rasuk as Anastasia's close friend José; Jennifer Ehle as Anastasia's mother, Carla; Max Martini as Grey's bodyguard; and Marcia Gay Harden as Dr. Grace Trevelyan Grey, the adoptive mother of Christian Grey, Mia Grey (Rita Ora) and Elliot Grey (Luke Grimes).
This movie is directed by Sam Taylor-Johnson.