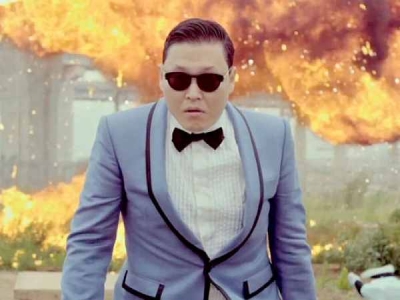 Oppa Gangnam Style! PSY's 'Gangnam Style' is now the Most Watched Video in YouTube.
'Gangnam Style' has thrown away Justin Bieber's "Baby" from the top spot.
And Gangnam Style did it in an short time of just four-months. "Baby" has climed there after being online since 2010.
"#Gangnam Style just became the most watched video @YouTube!! #History," tweeted PSY when he set the record.
All hail the new King of YouTube!
Gangnam Style currenly has 808,219,585 views and an impressive 5,384,895 likes and just 326,771 dislikes. Lets compare it with Justin Bieber's "Baby", it has currently got 804,035,920 views just 1,440,042 likes and an staggeting 3,196,718 dislikes. Looks like the mere dislike of the video helped it propel to No.1.
Scratching you head? Don't know what Gangnam Style is?
Watch it below, Trust us, it will change your life, dancing redefined!