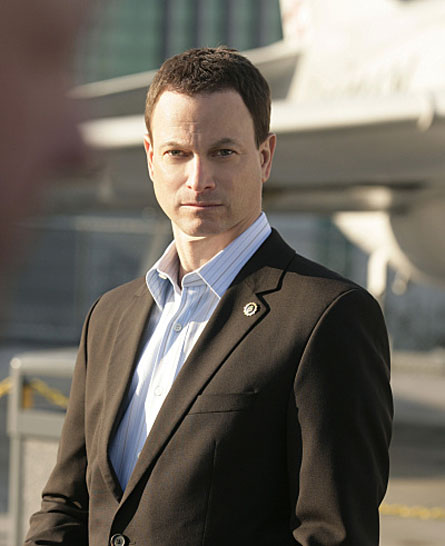 CSI:NY star Gary Sinise was involved last Friday in a car accident, forcing him to cancel a show with his Lt. Dan Band and two other planned appearances.
Per the Gary Sinise Foundation's website, the 57-year-old thesp was riding as a passenger when the auto mishap occurred. He was not seriously hurt, but as a result, has decided to forgo some upcoming appearances with the cover band he plays bass for and which he named after his famous character from Forrest Gump.
The Lt. Dan Band was scheduled to perform at a fundraiser in Martinsville High School in Martinsville, Va., for Cpl. J.B. Kerns, a triple amputee, but that concert has now been postponed. No word yet on a makeup date.
Sinise was also unable to serve as Grand Marshall at a NASCAR Sprint Cup race on Sunday. And last but not least, according to the Washington Post, the actor was set to appear at D.C.'s Navy Memorial on Monday, where he was to be named an honorary chief petty officer. The audience there was told that he was still in the hospital but "doing well."
"We thank you in advance for your understanding and hope you'll join us in wishing Gary a speedy recovery," read the statement from the Gary Sinise Foundation, which Sinise founded in 2010 to aid and honor members of the military, veterans, first responders and their families.
Get well, Gary!
Source : EOnline.com