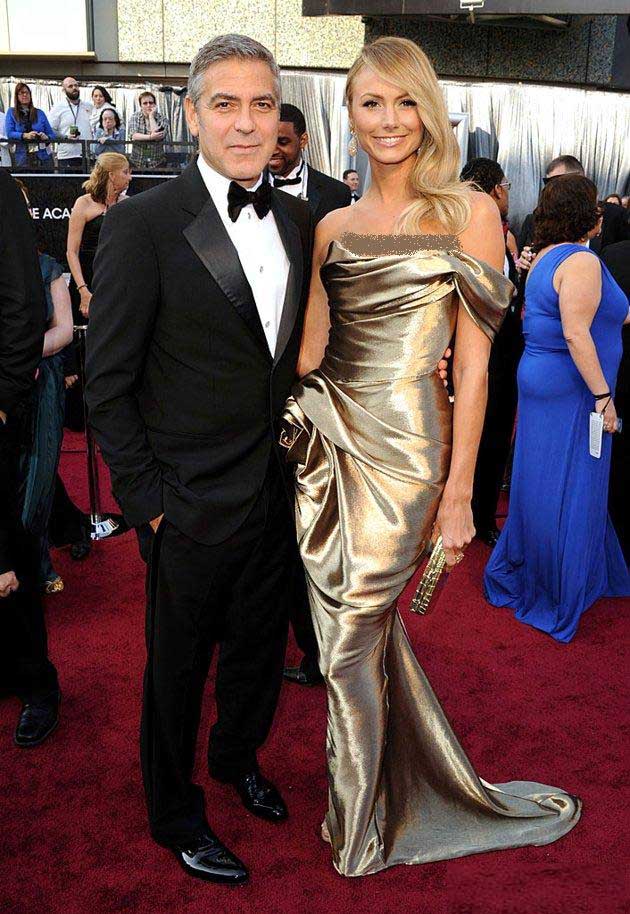 George Clooney and Stacy Keibler have split according to multiple sources.
The 51-year-old actor has been dating the 32-year-old former wrestler since August 2011, spending the summer together at his home in Lake Como, Italy where they were joined by his parents but the couple have called time on their relationship because George doesn't want to settle down.
A source told The Sun newspaper: "Stacy said George wants to be on his own again and has no intention of getting married.
"She hoped they would be together long-term. It was a big breakthrough to spend time with his parents. But over the last few weeks George has pulled away from her."
The pair are expected to announce an "amicable" split in the coming days.
The break-up doesn't appear to worry Stacy who has jetted to New York for Fashion Week and on Tuesday attended the catwalk show of designer Vera Wang.
Stacy wrote on twitter: "Wow, @VeraWangGang killed it on the runway! I was blown away and can't wait to get into some of those pieces!!! Vera #youmademyday (sic)."