The Premiere issue of 'Cosmopolitan For Latinas' has been launched and Glee star Naya Rivera has done a photo shoot and and interview for the magazine.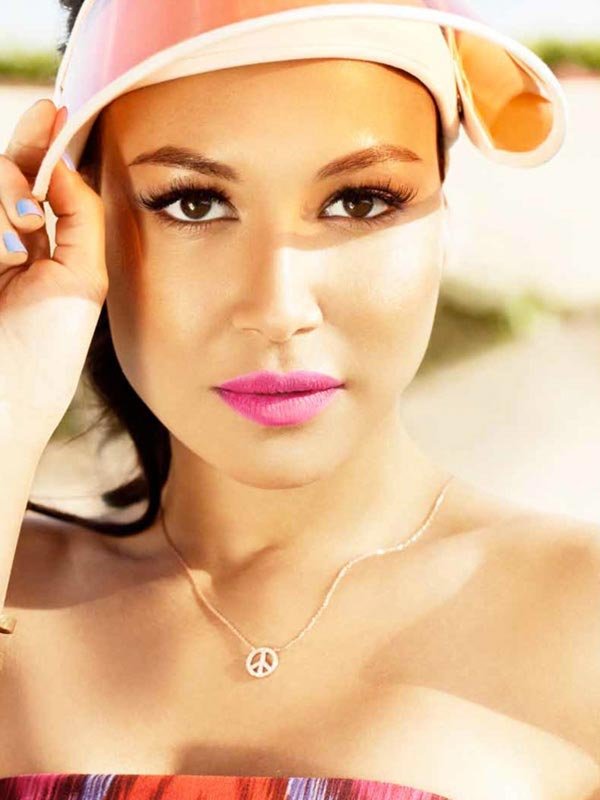 Now that's something to cheer about! Glee's resident Cheerio cheerleader, Naya Rivera, appears in the first issue of Cosmopolitan for Latinas and opens up about how her Mexican-American heritage influences her daily life.
"I definitely think being Latina has an influence on my style," the 25-year-old beauty told Cosmo in the summer 2012 issue. "Latinas are really confident women so I think that that shows in what I wear."
During her poolside photo shoot, Naya wore a multi-colored bikini top, red shorts and platform heels and gushed about her ultimate Latina role model.
"One of my biggest Latina role models is definitely Jennifer Lopez," she revealed. "I look up to her. What she's done with her life and career is awesome and I hope to do that one day."
Naya is well on her way! She has already broken cultural boundaries through her portrayal as as network TV's first Latina Lesbian teenager.
"I definitely am a fun, fearless female," she tells the magazine. We agree!