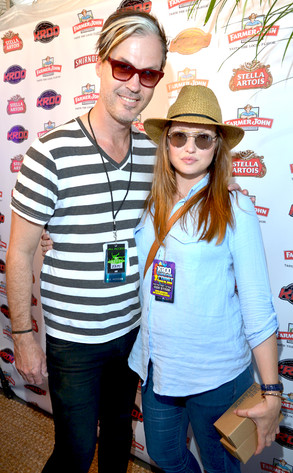 Kaylee DeFer the Gossip Girl star and her boyfriend Michael Fitzpatrick welcomed a baby boy on Friday, Sept. 20.
Théodore Ignatius Fitzpatrick weighed 8 lbs., 13 oz, according to the proud papa.
"Kaylee was a rock star!!," the Fitz and the Tantrums frontman said.
Fitzpatrick was supposed to take the stage with his band on Friday, but his plans changed when DeFer went into labor, according to Us Weekly.
"Hey, San Diego, unfortunately we will not be playing at 91x fest today because FORTUNATELY there is a baby Fitz coming!" a post on the group's Facebook page read. "Thank you so much for understanding. We hope to make it up to you all soon!"
The 26-year-old actress, who is known for her role as Ivy Dickens, announced she was expecting back in May.
DeFer and her musician beau, 42, were quite surprised to find out they were expecting she told the mag.
"We weren't planning on getting pregnant, so right now we're just enjoying being pregnant," she explained, noting that "right now" the couple has no plans to get married.
"We think it's a boy. Well, the doctor is 95 percent sure it's a boy," she added. "The baby was really shy that day, he was sleeping."
And Kaylee was correct. Congrats to the new family!
Source: EOnline.com