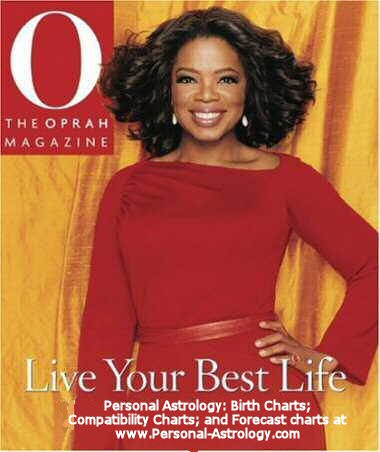 Looks like Opera Winfrey's 25 year reign over the national television is finally coming to an end. The final show is scheduled to be aired on May 25th 2011. A farewell show was done to honor Opera Winfrey which will be aired in two parts on 23rd and 24th May 2011.
Oprah Winfrey neared the end of her quarter-century reign on national television on Tuesday night with a star-studded send-off featuring Beyonce, Madonna, Aretha Franklin, Tom Cruise, Michael Jordan and many others who honored the talk show queen's efforts to boost education and fight poverty.
"She's a self-made woman who's been at the top of her game for over 25 years — and she's still kicking ass," Madonna told a delighted audience of about 13,000 in a Chicago arena.
Wearing a purple gown, the pony-tailed Winfrey basked in the night of tributes from A-list celebrities and friends. Billed as "Surprise Oprah! A Farewell Spectacular" because Winfrey was kept in the dark about the guest list.
Winfrey's final original "Oprah Winfrey Show", whose contents are still under wraps, will air on May 25, bringing to a close 25 years of the most-watched daytime talk show on U.S. television.
"Your show has turned surprise into an art form," actor Tom Hanks told Winfrey on Tuesday. "Oprah Winfrey, today you are surrounded by nothing but love. Your studio was not big enough to hold it all, so here we are," Hanks said, gesturing around the glittering basketball arena and concert venue.
Madonna praised Winfrey for her courage. "It's no secret that millions of people are inspired by Oprah," she said. "I am one of those people … She fights for things she believes in, even if it makes her unpopular."
A slimmed-down Aretha Franklin, now recovered from major surgery six months ago, sang "Amazing Grace" to a stunned Winfrey. Beyonce, who performed her new single "Run the World (Girls), said that because of her "women everywhere have graduated to a new level of understanding of what we are, who we are, and who we can be."
Maria Shriver, whose estranged husband Arnold Schwarzenegger on Tuesday admitted fathering a child in an adulterous relationship, also came to Chicago to pay tribute to her 30-year friendship with Winfrey. "You've given me love, support, wisdom, and most of all, the truth," Shriver said.
A beaming Cruise told Winfrey it was an honor to have been on her show 12 times since 1988. Referring to his first appearance on the show 23 years ago, Winfrey quipped, "You looked like you were 10."
The special also included appearances by Will Smith, Oscar-winning actress Halle Berry, singer-actress Queen Latifah, Josh Groban, Patti LaBelle, Jerry Seinfeld, John Legend, broadcaster Diane Sawyer and basketball star Michael Jordan.
Winfrey, regarded as the most influential woman on U.S. television, is wrapping the final season of her syndicated Chicago-based show to devote more energy to her fledgling OWN cable network, which launched in January.
On a night of both performances and tributes, Jamie Foxx and Stevie Wonder serenaded Winfrey with "Isn't She Lovely" and country band Rascal Flatts sang "I Won't Let Go".
R&B star Usher closed the evening by singing the rousing spiritual "Oh Happy Day" and was joined by Winfrey and many of the other celebrities, clapping and singing.
Overcome by emotion, Winfrey declared, "I feel the love, and I thank you for it."