The house that featured in the movie "Home Alone" is for sale. It has a price tag of $2.4 Million.
The movie Home Alone hit the theaters in 1990 and it was a mega hit. The movie is about the story of a boy who is accidentally left behind alone in his home after his family flies to France for Christmas. Now he has to protect his house from the burglars.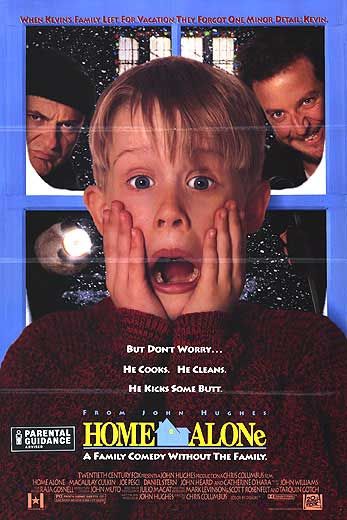 Its a pretty fun movie with lots of pranks that the boy plays against the burglars to keep them out of the house. Macaulay Culkin shot to fame after this movie.
John and Cynthia Abendshien, the owners of the four-bedroom, red brick home north of Chicago, said they are ready to downsize, since their daughter who became Culkin's playmate during the six-month long shoot is grown up.
"We got to know him, and eventually called him by his nickname, 'Mac'" said John Abendshien, adding he was "a nice, but quiet young boy."
The family lived in the house throughout most of the filming, moving into the four-room master bedroom suite.
"Very few homes have a leading role in a movie, in a sense of becoming an additional character," said Marissa Hopkins of Coldwell Banker, the company handling the sale.
In the film, directed by Chris Columbus, eight-year-old Kevin McCallister wishes away his family, including four taunting older siblings, and then finds his wish has come true when the family flies to Paris for the Christmas holiday, mistakenly leaving him behind.
Kevin, played by Culkin, spends the bulk of the film outsmarting the burglars, played by Joe Pesci and Daniel Stern, in the film that became the year's top box office hit and spawned several sequels.
Beyond its celluloid fame, the 1920s home features a gourmet kitchen, wood-burning fireplace, a sunroom, a dormered attic bedroom and a detached garage and is situated on a half-acre lot not far from Lake Michigan.
In keeping with its star status, the house will have its own listing website: www.HomeAloneHome.ColdwellBanker.com.