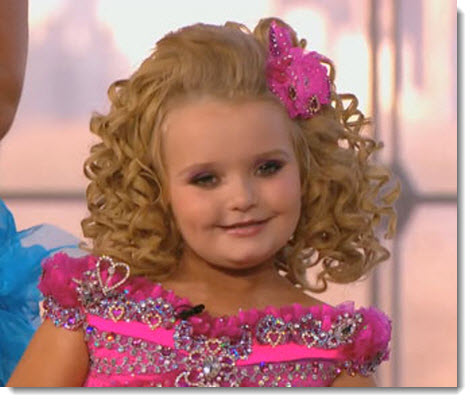 Honey Boo Boo has hit big time as she made her TV debut on Jimmy Kimmel Live on Monday night.
Honey Boo Boo, 7-year-old Alana Thompson and her mother "Mama" June Shannon talked fame, fortune, nicknames, Halloween and more.
The pint-sized star also unwittingly made an obscene gesture, endorsed President Obama's re-election, and couldn't help but be distracted by pretty much everything on set — including her own image on the show's monitors.
All in all, it was Honey Boo Boo at her Honey Boo Boo-iest.
We got the video for you, check it out below: