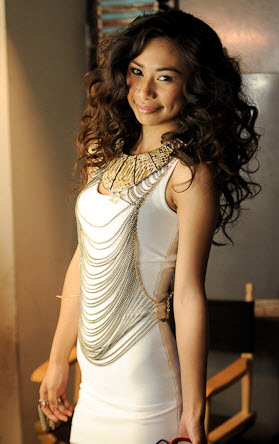 Jassica Sanchez, the American Idol runner-up has reportedly joined the cast of Glee for a recurring role.
The singer's role has not been formally announced, but the deal is done, according to TVLine.
It was first reported on the possibility of Sanchez joining "Glee" back in June, and has reached out to a rep for the show to confirm that it's official.
It's not clear who Sanchez would play, although speculation has centered on a possible love interest for Cory Monteith's character Finn.
Sanchez finished second to Phillip Phillips on "Idol" last May.