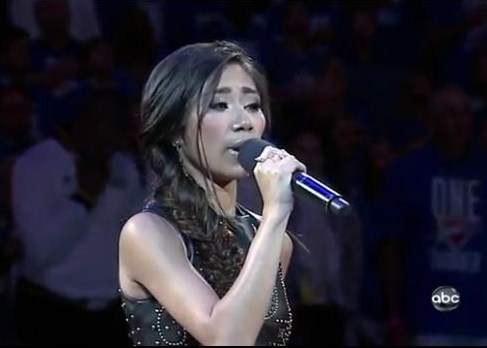 Jessica Sanchez never fails to surprise us, she sung the National Anthem at Game 1 of the NBA Finals and simply stunned everyone.
Jessica Sanchez, the "American Idol" star who came second hasn't lost a single iota of her vocal talent.
Jessica Sanchez once again proved that she has an amazing voice and a vocal talent to delivery the vest performance. The 16-year-old showed off her voice at the NBA Finals.
Sanchez sang "The Star Spangled Banner" before the Miami Heat and the Oklahoma City Thunder faced off at the Chesapeake Energy Arena.
She clearly should have won "American Idol"!
Watch her performance below: