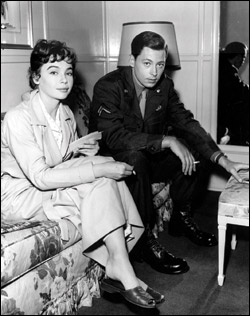 John Kerr, the legendary actor who marked his fame in the movies such as "South Pacific", "The Pit and the Pendulum", "Tea and Sympathy" has died.
John Kerr was 81.
John Kerr died on Saturday of heart failure at Huntington Hospital in Pasadena.
His death has been confirmed by his son, Michael.
He was perhaps best known for playing a sensitive prep school student who is bullied for being a suspected homosexual in Elia Kazan's 1953 Broadway production of "Tea and Sympathy." He went on to reprise the role in a 1956 film version.
The Harvard-educated Kerr also played a district attorney on TV in "Peyton Place" in the mid-1960s. After leaving show business, he became a lawyer specializing in personal injury law.