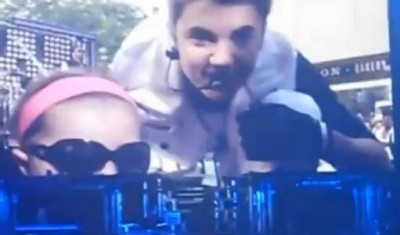 Justin Bieber has finally come out in the open with a grand tribute for Avalanna Routh, lovingly known as Mrs. Bieber.
Justin Bieber made his tribute to Avalanna Routh at the end of his concert.
Justin Bieber started his new "Believe" tour on Saturday.
The singer paid tribute to Avalanna Routh, the 6-year-old superfan who lost her battle with a rare form of brain cancer last week.
Bieber — who was also sick and vomited during the concert — dedicated his hit "One Less Lonely Girl" to Routh, whom he long ago nicknamed "Mrs. Bieber."
As he performed, photos of her played on giant screens.
After the concert, Bieber wrote on Twitter, "Goodnight Avalanna. Tonight was for u. I love u."
Watch the tribute video below: