Justin Bieber seems to be attracting a lot of controversy. After the news of his attack on a paparazzi, he passed out backstage after performing his last song.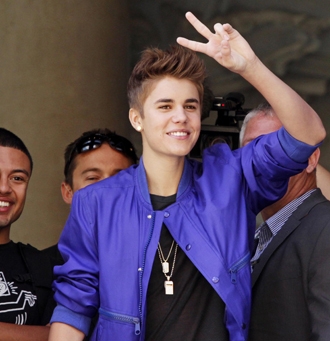 TMZ who spoke with Bieber had asked him about this incident. He said that his doctor says that he suffered a concussion.
He felt "lightheaded," he said, but was able to perform his last song before going backstage and passing out. He was out for "15 seconds," he says. "I guess me and glass windows don't work."
Once he came to, Bieber quickly told fans via Twitter he was OK.
"Thanks for the love but there are alot of people out there who need prayers. im fine. just smacked my head and needed some water. all good"
The concert came on the heels of Wednesday's huge Norway crowd that left some fans injured.
Bieber's record label, Universal Music, said in a statement to E! on Thursday that it "regrets strongly that some of those who were Justin concert had a bad experience." A label executive said "fortunately no one was seriously injured," and added that Bieber wanted to return to Norway to perform again.