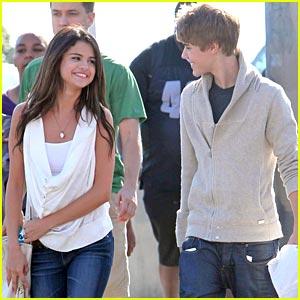 Selena Gomez sure has got something to worry now, Justin Bieber has been avoiding her. Justin Bieber simply refused to answer any questions about Selena Gomez on the "Today" show.
Justin Bieber had a hot performance on the Today show on Friday June 15, but before he took the stage, the pop star was questioned by none other than Matt Lauer about his relationship with Selena Gomez!
While discussing his album Believe, Matt disected the titles of a few of Justin's new tracks and said, "Let me read you a couple titles of the songs and you tell me if there was anyone in your mind when you were writing these: "Boyfriend," "As Long as You Love Me"…"
Justin, hinting a slight smile, avoided any such mention of his girlfriend saying, "For the album I wanted to work with different artists and producers. I worked with Drake." However, Matt wasn't letting him sidetrack the initial questions. Matt continued, "Yeah, but that's not what I meant and you know it."
Unfortunately, we didn't get a mention of Selena, but it definitely seems like a few tracks are about the "Love You Like A Love Song" singer!
Source: HollywoodLife