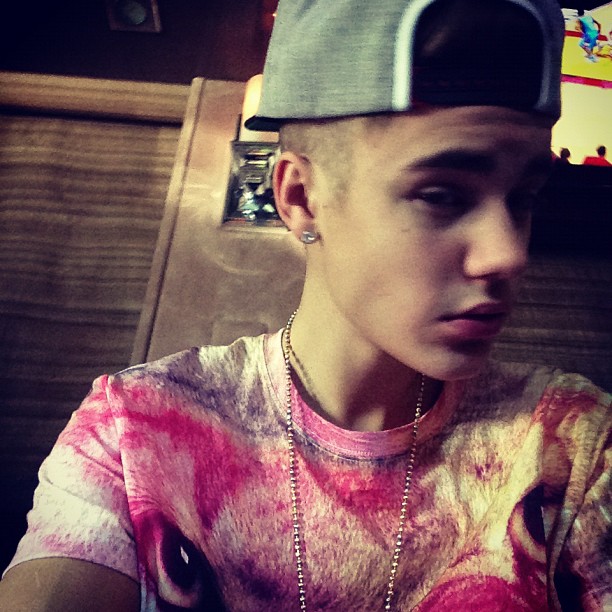 Justin Bieber was at the center of a cruel prank last week when it was widely circulated he had cancer. Beliebers were heartbroken but were more than willing to shave their heads to show their support for their idol. Imagine their shock and horror to learn they were Bald for Bieber for nothing. Justin has never addressed the rumor, but he did post a picture to Instagram today, October 28, that has set the rumor mill buzzing again.
Justin is always posting self-portraits, but this one is a lot different. Although he is wearing a hat, it is obvious he shaved his head! What?! Say it isn't so? What does this mean? Everybody knows how important Justin's hair is to him. It is unimaginable he would do anything too drastic. It is highly unlikely he shaved his entire head. Is this his way of responding to the rumors? Sometimes pictures can say so much more than words.
Although fans seem to be a little taken aback by the shorn look, they seem to be accepting it and want to see the new do in its entirety. What do you think of Justin Bieber's new look, or what you can see of it?