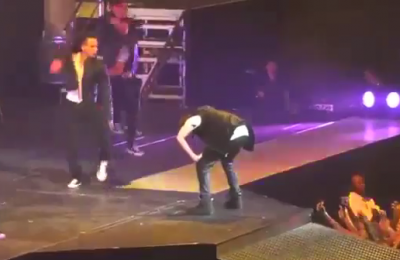 Justin Bieber kicked off his "Believe" tour on Saturday night in Glendale, Arizona, and must have had his own case of Bieber Fever — or something like that — because he vomited on stage.
VIDEO BELOW
Even though The Biebs left the stage twice, and apologized to his fans for getting sick, he still somehow managed to finish the concert.
After the show, the superstar tweeted, "Milk was a bad choice! Lol," and "Great show. Getting better for tomorrow's show," along with a photo of him resting in bed.
Below is video of Bieber getting ill on stage.
Watch:
Courtesy : GossipCop