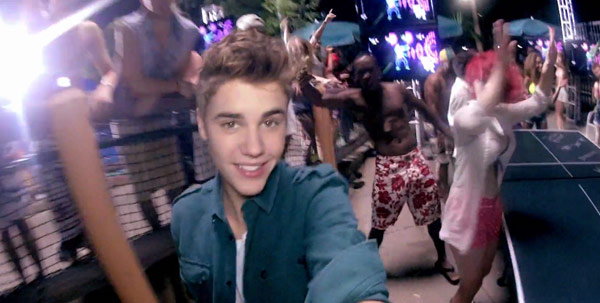 Justin Bieber cheated the world saying that his laptop and camera were stolen. Every thing about that news was faked and scripted by Justin Bieber himself. This stunt was to create a viral video for  Justin Bieber – Beauty And A Beat ft. Nicki Minaj — FAIL
Why on earth would anyone like that their things are stolen? I mean come-on there is a limit for pranks, saying stuffs getting stolen is really very immature.
OK, get let to the story.
Fans were disappointed…
@theycallmejerry: "What kind of person pretends their things are stolen, "leaks" personal videos, then post their own directed video? Oh, Justin Bieber."
@codychristman: "I used to like Justin bieber but after watching his new music video I'm just kinda like blahhhh over it"
@tomlinsoup: "justin bieber is the reason i have trust issues"
@druhunseth: "JUSTIN BIEBER MADE UP SOME FAKE TWITTER TO PROMOTE HIS NEW MUSIC VIDEO CLEVER JUSTIN CLEVER"
 Justin Bieber owes the parents of his younger fans an apology.