Hottest Supermodel on Earth. Kate Upton has landed yet another coveted cover. After the curvalicious supermodel graced not one, but two Sports Illustrated swimsuit issues, the prestigious Vogue magazine is calling the blonde bombshell the "American Dream Girl."
Hailed as the "hottest supermodel on Earth," the 20-year-old explains some of her choices to get to this high point in her career. One choice being when she did the nearly NSFW Cat Daddy dance for photographer Terry Richardson in a barely-there red bikini. "I didn't buy the magazines that had models on the covers, because I didn't know them. So I think this kind of gives me, as a model, a personality that people can connect with," she tells the fashion publication.
Plus, she's done it all while dealing with incessant body scrutiny all over the Internet. On that subject, she's cool as a cucumber and cheerful to boot: "The things that they're rejecting are things that I can't change. I can't change my bra size. They're natural! I can work out and I can stay healthy and motivated, but I can't change some things. I really just live my life. I love my body. It's what God gave me! I feel confident with myself, and if that inspires other women to feel confident with their bodies, great." And if that doesn't make her relatable and down-to-Earth enough, the fact that she used to stuff her bra might do the trick.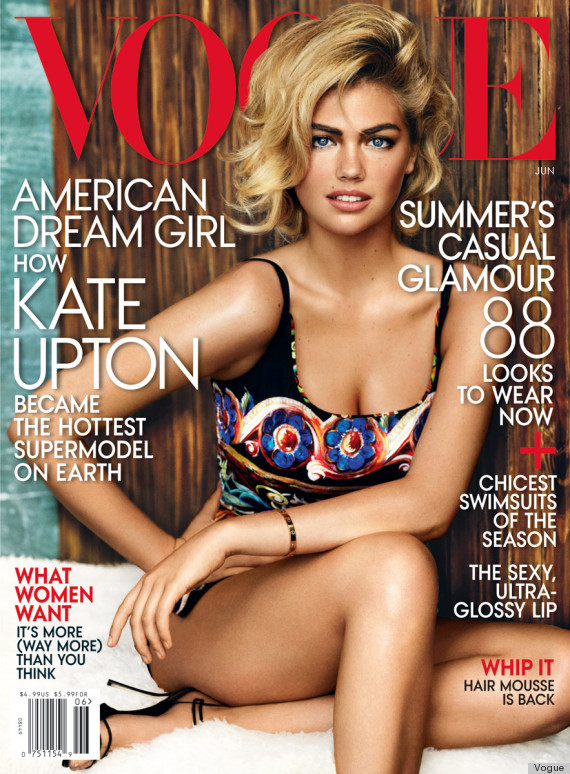 Honestly, if you'd told us back in 2010 that the star of a sexy viral YouTube video would be on the cover of Vogue, we would have laughed in your face. But it looks like she's the one laughing now — and Dougie-ing, and posing for Terry Richardson, and waltzing around on the pages of your favorite glossy. As for her future? Well, you'll have to check out the full interview in Vogue to find out.