Current said on Friday afternoon that it had fired Mr. Olbermann — one of the nation's most prominent progressive speakers — just a year into his five-year, $50 million contract. It was the culmination of months of murky disputes between Mr. Olbermann and the channel that he was supposed to save from the throes of ratings oblivion.
Yet as inevitable as it might have seemed to some in the television business who know the long history of antipathy between Mr. Olbermann and his employers, it was nonetheless shocking to his fans, to his detractors and to staff members at Current when the announcement was made.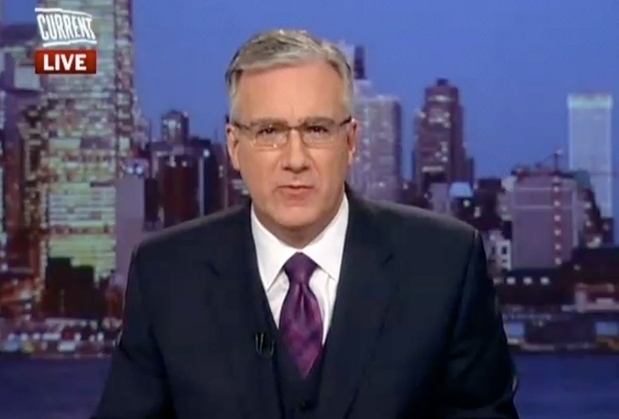 Forty-five minutes afterward, in a stream of Twitter messages, Mr. Olbermann threatened to take legal action against the channel and said its claims about him were untrue. In part because of the prospect of litigation, executives at Current declined to comment on the firing on Friday. But they immediately named as his replacement Eliot Spitzer, the former governor of New York, who took over Mr. Olbermann's 8 p.m. time slot on Friday night.
By replacing Mr. Olbermann, Mr. Spitzer is getting a second shot at an 8 p.m. talk show; in 2010, two years after he resigned the governorship after he admitted having patronized a prostitution ring, he led a short-lived show on CNN. It was canceled in mid-2011.
In public, Current remained supportive of Mr. Olbermann, whom Mr. Hyatt called "the big gun in our lineup" during an interview on March 5 to promote new political programming on weekday mornings.
"It's all on top of his shoulders," Mr. Hyatt said, even as he added new programs, in part as a hedge against the possibility of Mr. Olbermann's departure.
As the news of his firing reverberated Friday night, his representatives were able to secure him a big-time (albeit one-time) gig: next Tuesday he'll be the lead guest on CBS's "Late Show with David Letterman."
Source : NYTimes.com