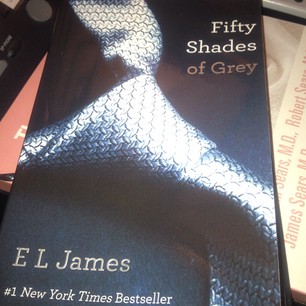 Kim Kardashian has revealed that she is reading "Fifty Shades of Grey".
Kim posted a photo of E L James' steamy romance novel Fifty Shades Of Grey on Instagram on June 14, and asked her followers, "Should I or shouldn't I?"
The best-selling novel has created a media frenzy and is said to have given pointers to women everywhere on how to keep their men happy — and coming back for more.
While Kim and Kanye's newfound love seems to be going strong it never hurts to keep things interesting.