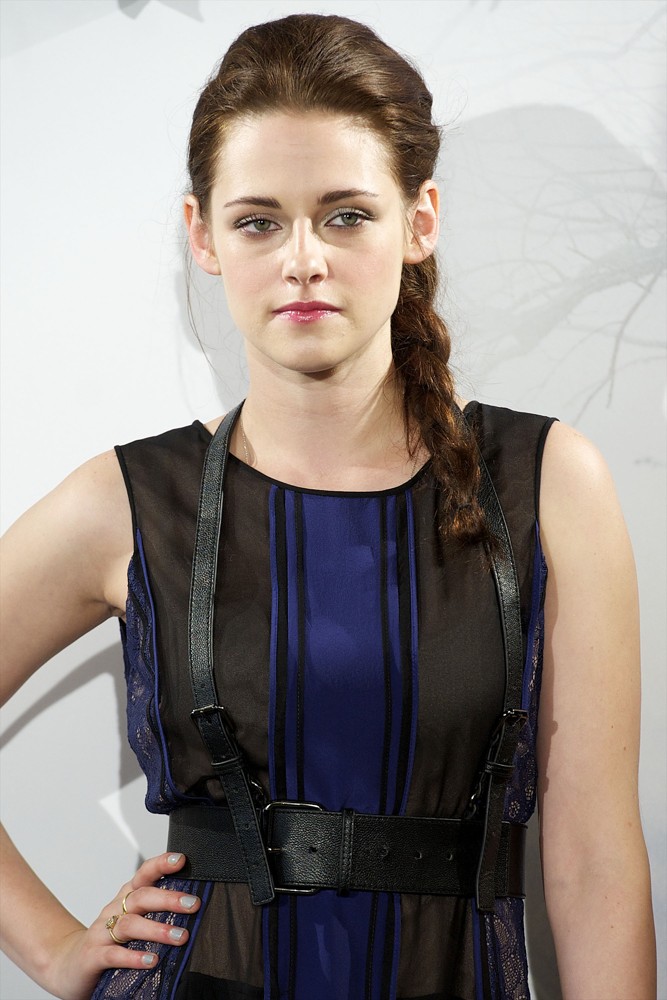 Kristen Stewart has confirmed that she will return to star in the sequel of "Snow White and the Huntsman".
Kristen Stewart's decsion to return to the sequel of of Snow White isn't really the choice anyone would have expected, especially after her scandal with the Director Rupert Sanders.
Read about Kristen Stewart's Cheating scandal with Rupert Sanders.
The scandal almost destroyed her relationship with Robert Pattinson, as for Rupert Sanders, it almost destroyed his marriage.
"Oh, it's gonna be f**kin' amazing," said Stewart during an interview. "No, I'm so excited about it, it's crazy … I'm not allowed [to talk about it]."
"The other day I said that there was a strong possibility that we're going to make a sequel, and that's very true, but everyone was like, 'Whoa, stop talking about it.' So no, I'm totally not allowed to talk about it."
Well, Kristen Stewart might have taken a wrong step, but sources suggest that Rupert Sanders might not be returning as the director for the sequel.
"Rupert Sanders definitely won't be a part of the project," says a source. "Rupert didn't want to be a part of it to begin with because he is desperately still trying to save his marriage. The search is still on for a new director."
The production is set to beagin next year, the cast and crew are yet to be confirmed.
Lets, wait and watch…