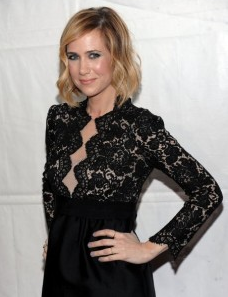 Kristen Wiig is officially leaving "Saturday Night Live," and the way it was announced was by Mick Jagger introducing her and other high school "graduates" in cap-and-gown.
The rocker said in the sketch the school's musical department prepared a song to say goodbye.
Wiig then removed her cap-and-gown, and every cast member took turns hugging and dancing with her to the tune "Ruby Tuesday."
It was a very emotional moment for Wiig, who was on the show for seven years.
What do you think about Kristen Wiig leaving?