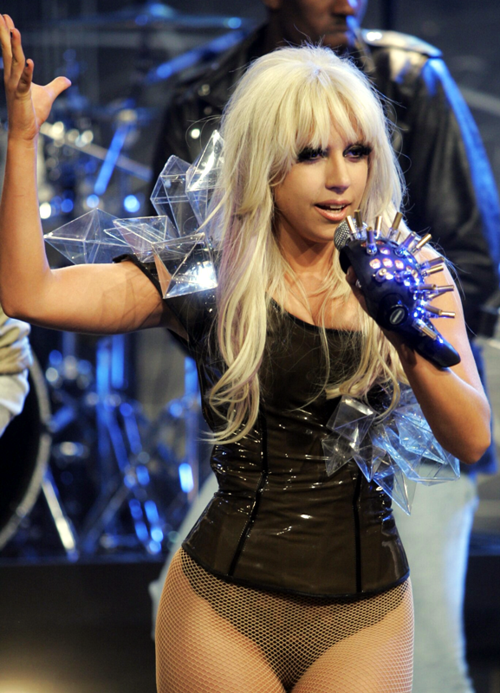 Lady Gaga today woke-up in the middle of the night to find her fans messing around in her garage.
After celebrating Thanksgiving, Lady Gaga retired to her bed. She later got up to have come midnight snack when she hear some sound coming from the garge on checking the security cam she found her 'Little Monsters'.
Well, Lady Gaga didn't freak-out. Instead she shared this in Twitter.
She wrote in a series of posts on twitter: "#MONSTERFACT when gaga is asleep try to break into the garage, sing loud as possible, + ring the doorbell repeatedly #happeningnow#badkids
"thanksgiving story: woke up for leftovers in kitchen (naked) – stumbled on security camera revealing 35 monsters in my garage #why #iloveu
"i should be mad i guess except i tried to figure out how to slide stuffing under the door, but theres no cat-flap (sic)"
Lady Gaga is know for having a very close relationship with her ans. As a matter of fact she regularly interacts with them in twitter and even  has her own social networking site LittleMonsters.com
When the flamboyant pop star brought her 'Born This Way Ball' to Brazil she sent burgers and fries to all her fans who had camped outside her hotel to try and see her.
She previously wrote on twitter: "OI GALERA! In Rio + My beautiful fans are wearing leather & bandanas in the sun, bad asses, gorgeous smiles & fists in the air! I HEAR U!
"Im sending you hamburgers, fries and coke. I love you monsters. (sic)"
That is really sweet of Lady Gaga.