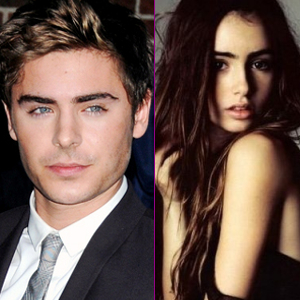 There have been reports that Zac Efron and Lily Collins have broke-up and call it quits on their relationship.
But to start with were they even dating?
Zac Efron and Lily Collins ended their brief three month affair, a source tells Us Weekly, "They were never serious, it was a casual thing and it fizzled."
Zac, 24, was not taken with the Mirror Mirror actress, 23, and a second source revealed, "Zac was never very serious about her, he didn't talk about her to friends.
There were spotted only once holding hands, but then there was no sign that they were dating.
And now, a source coming in to say they are calling it quits? For a relationship that never was? Come on!