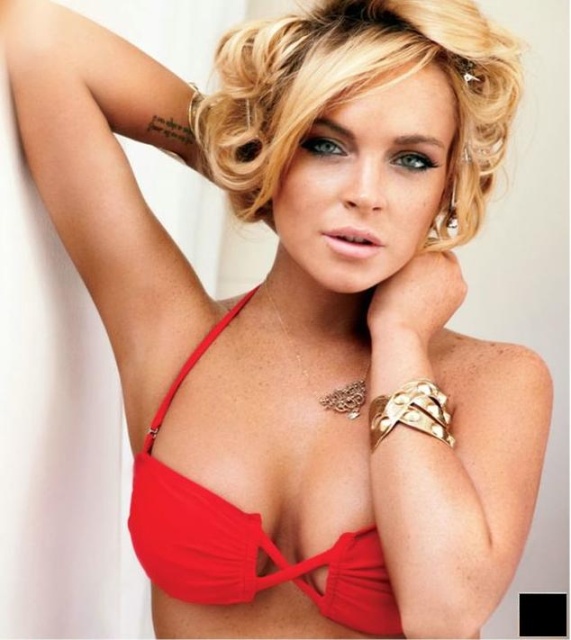 Lindsay Lohan has been arrested! again! This time in New York for allegedly hitting a pedestrian with her Porsche and fleeing from the scene.
The actress allegedly struck an unidentified man at low speed while trying to park near the Dream Downtown hotel in Manhattan.
Lohan and her entourage quickly checked the vehicle for damage and then went into the hotel; police were summoned to the scene, and the star was arrested as she left the building around 2:30 a.m.
She was taken to the local police precinct, charged with a misdemeanor for leaving the scene of an accident, and released with a desk appearance ticket.
The actress will appear in court at a later date.
Cops do not believe alcohol was involved in the incident.
The pedestrian was reportedly taken to Bellevue Hospital, although surveillance video shows the starlet's car grazed — or possibly never even touched — him, according to TMZ.
Lohan's arrest could represent a probation violation following her jewelry theft case.