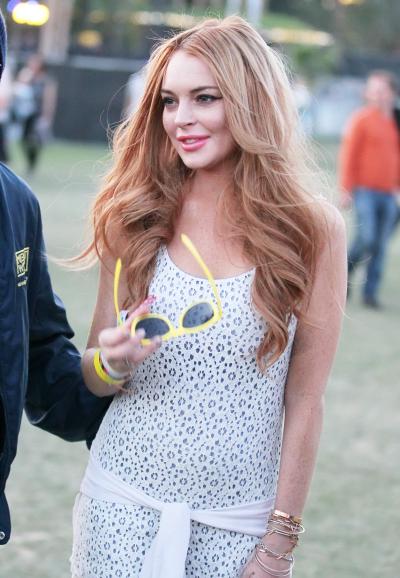 Lindsay Lohan just can't live a day without being in the headlines of tabloids. Recently, Lindsay Lohan created fiasco when she was found unconscious and the ambulance was called in.
Lindsay Lohan's representative has come-out to assure everyone that she was only tired. The reason they have to clarify this is because naturally everyone believes that she was in this mess because of drug abuse.
The actress' representative Steve Honig has now revealed she was not admitted to the hospital and insists Lohan will be just fine.
In a statement issued to Eonline.com on Friday, Honig said, "Lindsay has been working a grueling schedule for the last couple of days. Last night she worked from 7pm to 8am. She was exhausted and went back to her room to sleep. Producers were apparently concerned and called the fire department and paramedics found her sleeping but determined that she was fine, just extremely exhausted and slightly dehydrated."
"She is on her way home now to rest and will be back on set later today."
Lohan's mother Dina has also assured fans the actress is doing well, telling GossipCop.com, "She's fine! Long days but she is doing an amazing job."
Just recently Lindsay Lohan was in the headlines for crashing her car into a truck. This is still under investigation. The media was abuzz with the truck driver blaming Lindsay Lohan was negligent driving and Lindsay Lohan saying the driver is lying.
Looks like this will never end. Wonder whats going to happen next week.