Lionel Richie's "Tuskegee" album rose to No. 1 on the Billboard 200 chart in its third week on the list, selling 129,000 copies according to Nielsen SoundScan (up 35%). This is first time since 25 Years that Lionel Richie's album has made it to No.1. Sure is something to celebrate.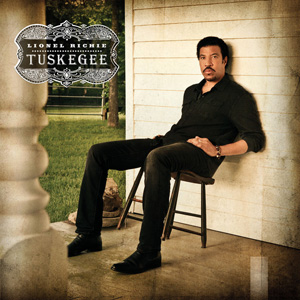 "Tuskegee" is the R&B and pop icon's third No. 1 album — and his first since 1986's "Dancing on the Ceiling" spent two weeks in the penthouse. Though it seemed, at least late last week, that Adele's "21" was going to come out on top, Richie's sales surged over the weekend, thanks to last Friday's (April 13) CBS special "ACM Presents: Lionel Richie & Friends in Concert."
The all-star special earned 7.7 million viewers according to Nielsen and was the most-watched show of the night. The show was taped at the MGM Grand Garden Arena in Las Vegas on Monday, April 2 — the day after the Academy of Country Music Awards aired live from the same venue. The Academy traditionally records a special the day after its awards show, ensuring that a lot of talent is on hand for event. "Richie & Friends" follows 2011's "Girls' Night Out: Superstar Women Of Country," 2010's "Brooks & Dunn — The Last Rodeo" and 2009's "George Strait: ACM Artist of the Decade All-Star Concert."
It's not common for albums to actually climb up the chart and reach No. 1. Usually, albums that get to No. 1 do so by debuting there. "Tuskegee" bowed at No. 2 on the Billboard 200 three weeks ago with 199,000 — his best sales week since SoundScan began tracking sales in 1991. He was lodged behind the also-debuting "MDNA" by Madonna, which topped the list that week with 359,000. Last week, "Tuskegee" fell from No. 2 to No. 4 with 95,000 (down 52%).