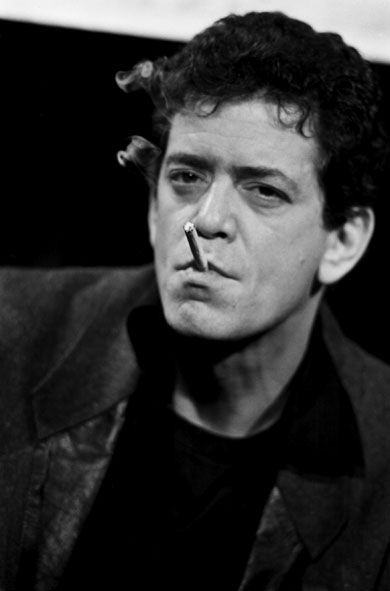 Lou Reed the singer, songwriter and guitarist has died. He was 71. His death was initially reported by Rolling Stone.
Lou Reed with his influential Velvet Underground Reed blazed through the NYC art scene of the 1960s-70s under mentor Andy Warhol. Through four albums and numerous line-up changes Reed fronted the Velvet Underground before going solo in 1970, recording his seminal Transformer two years later.
Occasionally Reed took his rock persona into the cinema world. Reed made his film debut in Paul Simon's 1980 pic One Trick Pony, about a struggling ex-folk singer, and appeared in Allan Arkush's 1983 comedy Get Crazy which also skewered the music industry. That year he also lent his singing voice to the cult animated pic Rock & Rule, his first foray into animation; Luc Besson would later cast him as the villain Emperor Maltazard in his 2009 children's pic Arthur and the Great Adventure, a role Reed reprised in 2010′s Arthur 3: The War of the Two Worlds. Reed also frequently cameoed as himself, as in 1988′s Permanent Record, Wim Wenders' Faraway, So Close! and Palermo Shooting, Wayne Wang's Blue in the Face, Paul Auster's Lulu On The Bridge, and 2001′s Prozac Nation. In 2010, Reed made his own directorial debut with Red Shirley, a docu short about his own 99-year-old cousin that debuted at Switzerland's Visions du Réel Festival.
Credits: Deadline.com