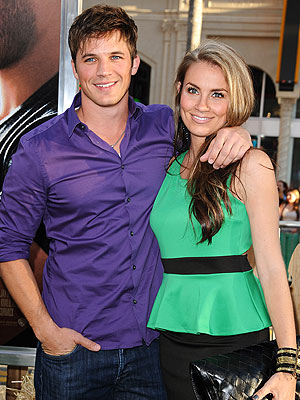 Matt Lanter and his longtime girlfriend Angela Stacy are engaged! People has just confirmed this.
Matt Lanter the cute guy who plays Liam Court in 90210 has finally decided to settle down. He is 29-years-old.
His rep has confirmed the engagement to People.
"They are a lovely couple," his rep says.
Matt Lanter is more popularly known for his role in Twilight spoof, Vampires Sucks. But later landed a role in 90210 in which he has been playing the character Liam Court since 2009.
Congrats Matt and Angela!