The King of Pop Michael Jackson's new album titled XSCAPE will be released this spring, May 13th! Epic Records has said in their press release.
XSCAPE will be a a record of eight exclusive previously-unreleased tracks that were taken from the Michael Jackson's archives and have all been "contemporized" by Timaland and other producers.
Why there are messing with the King of Pop's original music is a question in itself, but they say they want to make it sound more "modernized".
Epic CEO LA Reid curated a collection of songs from Jackson's archive, and worked with the likes of Timbaland, who was rumored to be working on the project as far back as last summer, and Rodney "Darkchild" Jerkins for this new release. As Reid states in the announcement, "Michael left behind some musical performances that we take great pride in presenting through the vision of music producers that he either worked directly with or expressed strong desire to work with."
XSCAPE will hit stores on May 13th, but fans can preorder the album on iTunes starting tomorrow.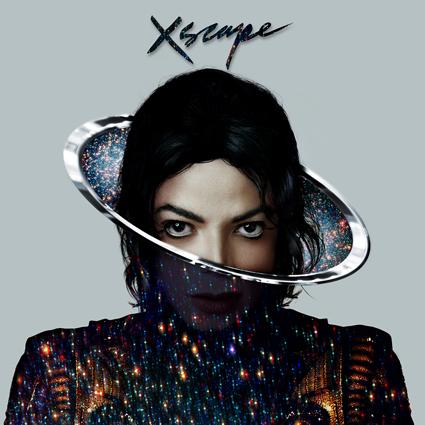 You can read the full press release below:
XSCAPE
LONG AWAITED NEW MUSIC FROM MICHAEL JACKSON

OUT ON EPIC RECORDS MAY 13

EPIC CHIEF L.A. REID TEAMS UP WITH TOP PRODUCERS TO "CONTEMPORIZE" SONGS FROM ICONIC ARTIST'S ARCHIVE

March 31, 2014 — New York, NY — On May 13, Epic Records, in conjunction with the Estate of Michael Jackson, will release XSCAPE, an album of new music by the internationally beloved music icon and King of Pop, Michael Jackson. The project features eight new tracks, which the world will be hearing for the very first time on the new album. For the ultimate fan experience, XSCAPE will also be available in a Deluxe Edition, which includes all of the sourced Michael Jackson recordings in their original form. The XSCAPE standard and Deluxe Editions are available for pre-order beginning April 1 on iTunes.com/MichaelJackson and elsewhere, and available at all retailers worldwide on May 13.

XSCAPE is executive produced by Epic Records Chairman and CEO L.A. Reid, who, after an initial mining of Jackson's archives by the Estate, was granted unlimited access to the treasures representing four decades of material on which Jackson had completed his vocals.

Reid curated the final list of recordings to deliver to the producers, who retooled the production to add a fresh, contemporary sound that retains Jackson's essence and integrity. It's a process Reid calls "contemporizing." The album's lead producer, Timbaland was one of a handful of producers Reid believed had the gravitas, depth and range to creatively engage with Jackson's work. Additional producers include global hitmakers Rodney Jerkins, Stargate, Jerome "Jroc" Harmon and John McClain.

"Modern music and artistry would look and sound completely different if not for the groundbreaking contributions Michael Jackson gifted to the world," remarked L.A. Reid. "Michael left behind some musical performances that we take great pride in presenting through the vision of music producers that he either worked directly with or expressed strong desire to work with. We are extremely proud and honored to present this music to the world."

The title of this album honors Michael's album naming process. He always chose a song from the album to name his projects and, beginning with THRILLER, used only one word titles, each with an edgy quality to them. This is true of the new project. Written by Michael Jackson and Jerkins, and produced by Jackson and Jerkins, "Xscape" has further significance in that it is the one track on the album that was 'contemporized' by the producer who recorded it originally in the studio with Michael.

John Branca and John McClain, co-executors of the Estate of Michael Jackson said, "Michael was always on the cutting edge and was constantly reaching out to new producers, looking for new sounds. He was always relevant and current. These tracks, in many ways, capture that spirit. We thank L.A. Reid for his vision."

XSCAPE is a long awaited collection of exciting new music that will thrill the legions of fans of one of the world's most revered and best-selling artists, as well as attract a whole new generation discovering his artistry for the first time. In conjunction with the release of XSCAPE, Epic / Sony Music will launch an unprecedented global campaign with the One Sony sister companies, Sony Corporation, Sony Mobile Communications, and Sony Network Entertainment International drawing from all of Sony's strengths and consumer reach.

"Michael has long been a treasured member of the larger Sony family," said Kazuo Hirai, President and CEO, Sony Corporation. "Starting with the release of 'Off The Wall' in 1979, Sony Music Entertainment has since released all of Michael's recordings. We are thrilled and privileged to be collaborating as One Sony to celebrate Michael's latest legacy, and bringing his fans an exclusive experience through our upcoming initiatives with our products and services."

More news about Michael Jackson's upcoming album will be revealed in the coming weeks. Keep visiting www.michaeljackson.com for new details.