Looks like people just can't get enough out of Michael Jackson. After almost 3 years after his death rumors continue to hunt him. The latest being that Michael Jackson's youngest son Prince Michael II alias Blanket's biological father is bodyguard, Matt Fiddes. He is ready to prove with DNA tests.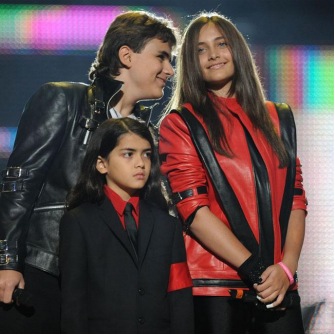 According to Contact Music, Fiddes said the late Jackson told him, "He's my child, Matt, but I used your sperm to produce him.'"
The Daily Mail reports that Fiddes claimed that he gave Jackson his sperm in 2001 at London hotel — a year before Blanket  (the name Prince Michael goes by) was born.  The donation came after Jackson told Fiddes, a British martial arts expert, that he wanted an "athletic-child."
"Michael is their father and I do not want that to change, but I want the children back in my life," he said. "The only way that's going to happen is through legal action. I think Blanket is mine but I want final proof."
Fiddes said he wants to spend time with his 10-year-old, and bring him to see his ailing mother.
He has claimed paternity of Blanket for years, and is now willing to give DNA samples to prove it so he can have legal visitation rights.
Fiddes, who has three other children, said, "All I want is access."