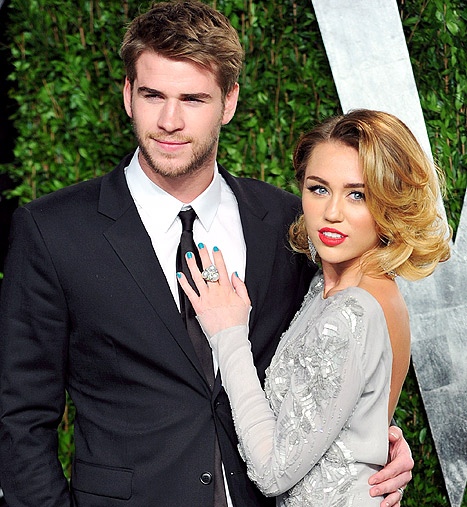 Miley Cyrus & Liam Hemsworth has already postponed their wedding and now they seems to have run into another fight according to our sources.
This time again, the weeding ring is off according to the source.
Our source said, "Miley and Liam had another argument before the weekend and the engagement ring is off again."
"They don't want to get married until they figure out their problems. But Miley is very worried about losing Liam. She is crazy about him," the source says.
Despite their difficulties, both Cyrus and Hemsworth agree that postponing the wedding is the "mature thing to do."
This weekend, with his brother Chris, a scruffily bearded Hemsworth, looking to be in a relaxed, smiling mood, attended the City Year Spring Break event on the Sony lot in L.A – where Liam was bombarded by young female fans asking to take photos with him, which he did graciously.
Otherwise, he chatted with a few male friends and his brother, remaining at the event for about an hour