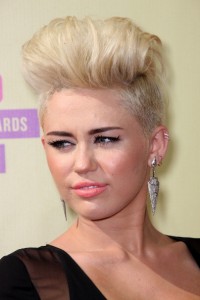 Miley Cyrus has dropped out of Bonnie & Clyde miniseries. Miley Cyrus was rumored to be in talks with the production staff to play Bonnie Parker.
We had first reported about talks between Miley Cyrus and Bonnie & Clyde production staff for the role of Bonnie Parker.
The 4-hour program — which will also air on History and be directed by Oscar-nominated filmmaker Bruce Beresford — is now moving forward without Cyrus.
The reason for her exit has not been given.
As a matter of fact, it was not even acknowledged by neither by Miley Cyrus nor Bonnie & Clyde production team that Miley Cyrus was ever considered for Binnnie Parker's role.