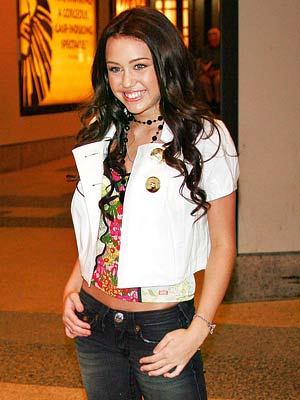 To top it, this is the second consecutive time that she has been voted as the "Worst Celebrity Influence". I guess this will be a great add-on to her already bad acting and bad singing.
Miley Cyrus topped the poll for the worst celebrity influence the second year in a row on AOL's JSYK.com (Just So You Know), a website targeting nine to 15 year olds, taking 58 per cent of the 99,000 votes.
Although there is no specific reason for why Miley Cyrus was honored with this award. It can be because a video surface with her smoking a bong, which boosted the sales of bong in the USA. Read about it here.
Visitors to JSTK.com slammed here her "poor" choices with one used called Leanne saying, "Just because it is legal, doesn't mean its good for you. Like beer, and smoking cigarettes. Those are legal, but people die from theme every day. She's just not making the right choice."
Chelseal2Chel wrote, " Really girlfriend you are setting a really bad example for your fans. They looked up 2 u. And I wanted they 2 look up 2 u, because you are awesome and a really preaty girl. But now I am ging to have 2 set down and think about them looking up 2 u. (sic)."
Miley beat off competition from Demi Lovato and Lindsay Lohan, who both entered rehab last year and Gossip Girl star Chace Crawford, who was arrested for possession of marijuana.