Miley tops Maxim – Our very own Miley Cyrus has topped Maxim Hot 100 list! Miley herself broke the news to her fans with a sexy photo on twitter.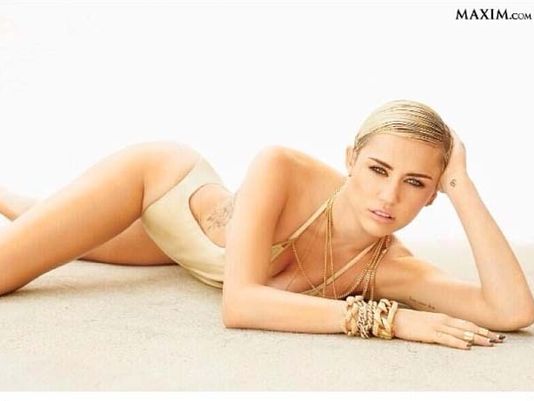 Miley Cyrus, who was "soEFFINGbored" on Saturday that she didn't seem to know what to do, decided to join Instagram.
And her "first Instagram," she said, "is dedicated to all my fans. Thank you for crowning me #1 Maxim Hot 100." She posted the same shot on her Twitter feed.
Maxim hasn't confirmed it, but this is the time of year that the magazine typically unveils its list of Hot 100 women. Last year, Bar Refaeli topped the list, with Olivia Munn at No. 2.
Miley tweeted, "Didn't know this was coming out yet! I'm so happy to be #1 on Maxims HOT 100!,"
She added: "My fans kick ass… dreams do come true."
Congrats Miley! You made it!