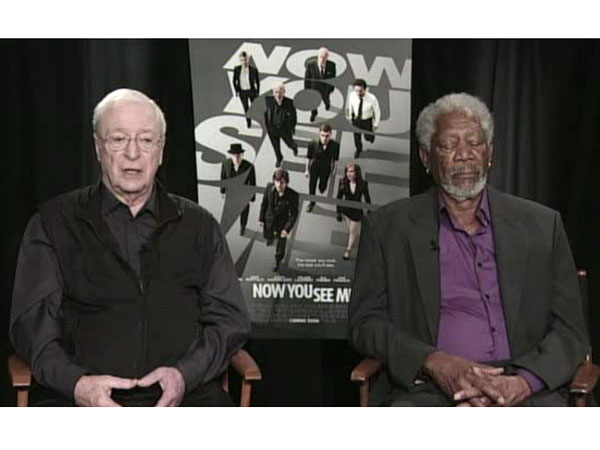 Morgan Freeman sure likes to show his God-like capabilities. Morgan Freeman couldn't resist taking a nap during an live interview, but he did come back with an explanation.
During an interview with FOX affiliate Q13 in Seattle, to promote his new movie Now You See Me, Morgan Freeman appeared to be napping on-camera. This left costar Michael Caine to field the questions from anchors Kaci Aitchison and Bill Wixey about the crime thriller, which concerns a group of magicians who use their skills to rob banks.
But after his video went viral Thursday, Freeman provided an explanation for his shut-eye. "I wasn't actually sleeping," he jokingly tells PEOPLE. "I'm a beta tester for Google Eyelids. I was merely updating my Facebook page."
About halfway through the interview, Freeman shuts his eyes before clips from the movie are shown. When the camera returns to Freeman, his head is down and his eyes are shut, prompting the station to later note on its website, "Maybe he was up too late partying."
But Freeman – who's in pretty good company, after music legend Harry Belafonte dozed off on-air in 2011 – wasn't just dreaming about penguins. Watch the clip below and read the actor's explanation for the faux pas.
Now You See Me – which also stars Isla Fisher, Mark Ruffalo, Dave Franco, Jesse Eisenberg and Woody Harrelson – hits theaters May 31.