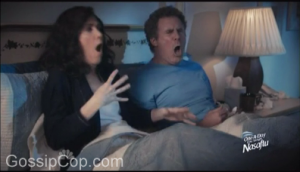 "Saturday Night Live" is getting really good with it's parodies. Today it mocked the ad for "Nasaflu" with the help of Will Ferrell.
In the mock ad for "Nasaflu," Ferrell drives his onscreen wife Kristen Wiig crazy with his "sneeze."
We have it for you, watch online :

Thanks to GossipCop!