Paris Jackson mom – Paris Jackson reunited with her mom Debbie Rowe after a long time. They have been spending a long of time together this month.
Paris Jackson as a matter of fact celebrated her 15th birthday on April 3rd with her mom Debbie Rowe at Ahi Sushi in Studio City, Calif., according to "Entertainment Tonight". Along with the meal they also did some shopping too.
We got some photos, check it out below!
On Sunday, Paris and Debbie were spotted together again, leaving the Fire Island Grill in sunny California. The 15-year-old, who wore tiny denim cut-offs and red boots, jumped into the passenger's seat of Debbie's car as photographers stood by.
TMZ reported that Paris and her mom have been bonding recently after years of separation. They both want to build the relationship they never had while Michael Jackson was alive.
Michael and Debbie married in November 1996 after she became pregnant with Michael's eldest child, Prince. She gave birth to Paris the following year. The couple divorced in 1999 and Debbie signed over full parental rights to Michael two years later.
Paris and her mother first reconnected after Michael died in 2009.
"They talked about the weather, they talked about Neverland and the various places they've been to around the world," a source told the New York Post about the development of Paris and Debbie's relationship. "It was delicate, I'm sure, for Debbie, who let Paris do most of the talking. Now, it's both of them; they gab a lot."
"Paris misses her dad so much, so I think her wanting to be close to her mother is a natural thing," the source added. "She has said as much."
Michael's mother, Katherine, shares custody of his three children — Prince, 16; Paris, 15; and Blanket, 11 — with her grandson T.J. While the custody battle raged last summer, Debbie said she would "continue to monitor the situation to ensure the best interests of her children are met," according to E! News.
Paris Jackson is looking cute as ever. Now, mom…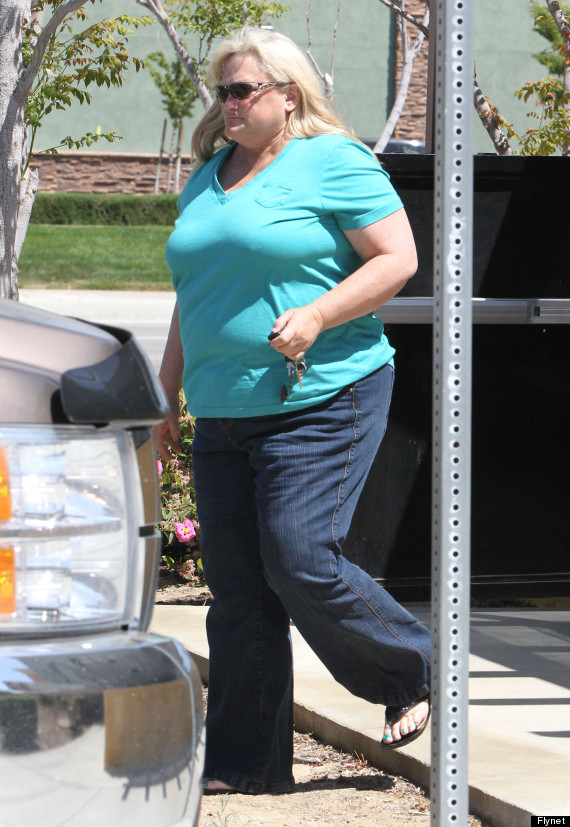 Wow, what happen to her mom? She should check-in with a doctor.