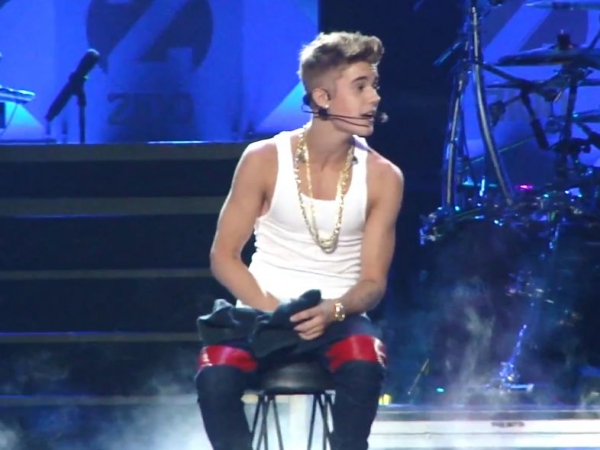 People are planning to genuinely kill Justin Bieber. A murder plot that was hatched by a man who is currently in prison for two life sentences has been foiled by the cops.
Investigators say convicted killer Dana Martin, who is described as "obsessed" with Bieber, recruited a former inmate named Mark Staake and his nephew Tanner Ruane to carry out four murders, including a hit on the pop star and his bodyguard last month.
The details of the plan are grisly, as reported by KRQE in Albuquerque.
Martin, who's in prison for raping and killing a teenage girl in 2000, allegedly directed Staake and Ruane to murder two acquaintances in Vermont before heading to New York to kill Bieber.
According to the plan, Staake and Ruane were to strangle their would-be victims with paisley ties and castrate them.
But Martin, who reportedly has a Bieber tattoo on his leg, is said to have played a role in foiling his own plot, helping to turn in his co-conspirators for reasons that still are not clear.
The shocking plot unraveled after Staake was arrested on outstanding warrants in Vermont.
Ruane was busted in New York with "murder tools and pruning shears."
In phone conversations recorded by police, Ruane is said to have expressed disappointment that he was unable to fulfill the murder plot.