April 21 is the Record Store day. In this tons of limited edition and special edition releases will hit the stores. So you better also hit the store if your don't want to miss them.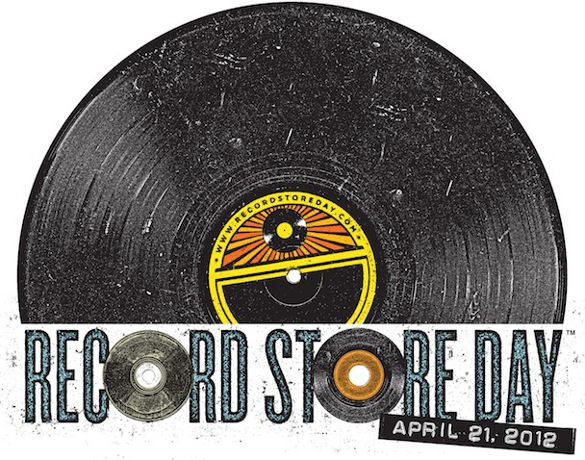 Here are the list of top 10 releases that are most expected and are also expected to go sold-out in a snap. So watch out for them and grab them when you see them!
The Civil Wars, "Billie Jean" 7″.
The hot folk duo coversMichael Jackson's classic. Limited edition of 1,000.
Carolina Chocolate Drops/Run DMC, "You Be Illin' " 7″.
Old-time geniuses cover old-time rappers, with the original on the B-side. Edition of 3,000.
The Flaming Lips and Heady Fwendz, double LP.
Limited to 10,000 copies, this new Lips record features the Oklahoma psychedelic rock band collaborating with, among others, Kesha, Nick Cave, Chris Martin and Erykah Badu.
Jimmy Fallon, "Tebowie" 7″. The talk showhost's classic impersonation of both David Bowieand Tim Tebow, as seen on "Late Night With Jimmy Fallon," is pressed on vinyl to make it feel even more legit. Limited to 3,000 copies.
Mastodon/Feist split 7″.
The heavy-duty Atlanta metal band Mastodon and the Canadian singer-songwriter Feist struck up an unlikely friendship, which resulted in this single. Mastodon covers her "A Commotion," while Feist covers the band's "Black Tongue." Limited to 5,000.
Pharcyde, "Bizarre Ride II, The Singles Collection."
The great L.A. rap group collects its early work on this seven-volume series of 7″ put out by Delicious Vinyl.
Soundtracks to the films "Pretty in Pink" and "The Breakfast Club."
Relive your youth with, respectively, pink and white vinyl copies of two John Hughes classics. Limited to 2,000 each.
Sarah Watkins featuring Fiona Apple, "You're the One I Love."
Two friends from the Largo community team up on an Everly Brothers song. Limited to 3,000 copies.
Ralph Stanley, "Single Girl"/"Little Birdy" 78 rpm.
Tompkins Square Records is pressing up a series of old recordings on its original format. In addition to this bluegrass classic, the label will also issue work by Luther Dickinson. Each limited to 750 copies.
Various Artists, "Never to Be Forgotten: The Flip Side of Stax."
A collection of B-sides of the seminal Memphis soul label, issued by the experts at Light in the Attic Records, comes as 10 separate 45s in a magnetic flip-top box. Limited to 4,000.
Happy Hunting !