Rihanna will appear on the cover of the November issue of Vogue.
Rihanna confirmed this on Saturday.
Rihanna also tweeted the image of the cover. This is the second time Rihanna is featured in the cover of Vogue.
Rihanna tweeted, "Mama I made it! Here's #2… #VOGUE," along with the image shot by famed photographer Annie Leibovitz.
Previously Rihanna appeared on the cover of April 2011 issue of Vogue.
Below is the cover of Vogue, November 2012: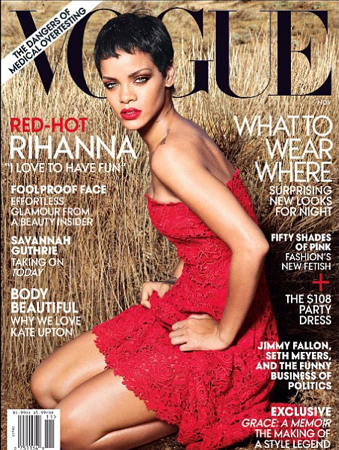 Rihanna on the cover of April 2011 issue of Vogue, below: